Matvey Plekhanov (12) is the winner of the WTS Youth Prize. Matvey receives a brand new Vincent Bach C trumpet 190. Congratulations.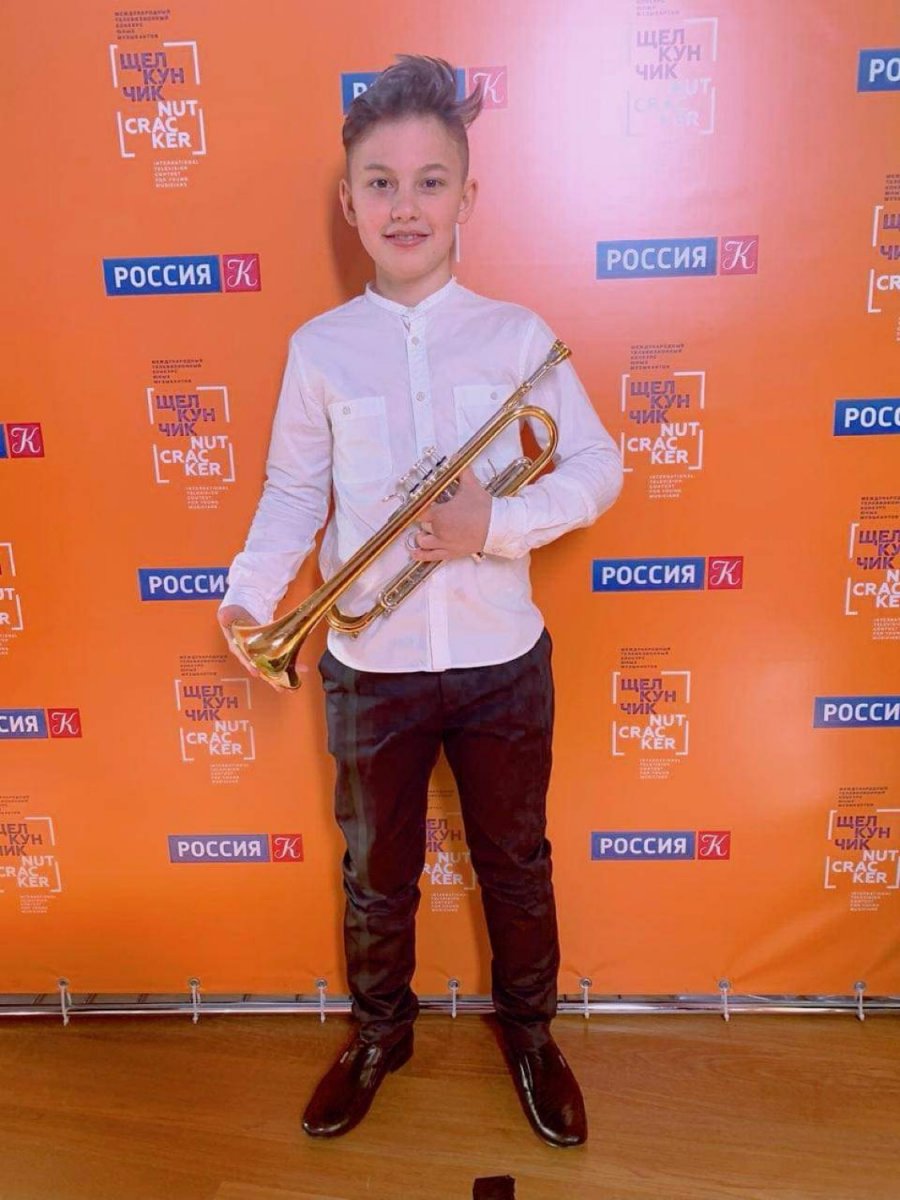 Matvey Plekhanov, Russian Federation
Matvey was born on September 26, 2007 in the city of Nefteyugansk in the Tyumen region. In 2008 he moved to Moscow. At the age of 5 after trial listening he was accepted to Gnesin Moscow special music school and later continued studies at the Central music school under Moscow state Conservatory named after P. I. Tchaikovsky, taught by Ivan Maloshtanov. He performed at school holiday celebration concerts as well as various music competitions, both at school and external. Thanks to participation in these events from an early age and the atmosphere of being among talented uninhibited people full of energy, he developed his performance approach – maximum effort to avoid performance anxiety, focusing on flowing sound. His repertoire includes works by Jean-Baptiste Arban, Henry Tomasi, Joseph Haydn, Franz Liszt, Sergei Vasilenko, Sergei Rachmaninoff and Alexandra Pakhmutova, while his style of performance is inspired by virtuosos such as Timofey Dokshitzer, Winton Marsalis and Sergey Nakaryakov. Matvey's hort-term plan is to participate in the XXI international television competition "the Nutcracker", and in the long term I plan to join one of the main musical events in the international music community – The Tchaikovsky competition.
His most memorable performance was Rudolf Gummert competition in Kazan in 2019. It was the first time he travelled alone to another city. This fact and the charm of the "Third capital of Russia" inspired him to make a performance which resulted in the Grand Prix award. Practicing a lot doesn't leave much free time for his other passion – sports, like football, ice skating, hockey and snowboarding.